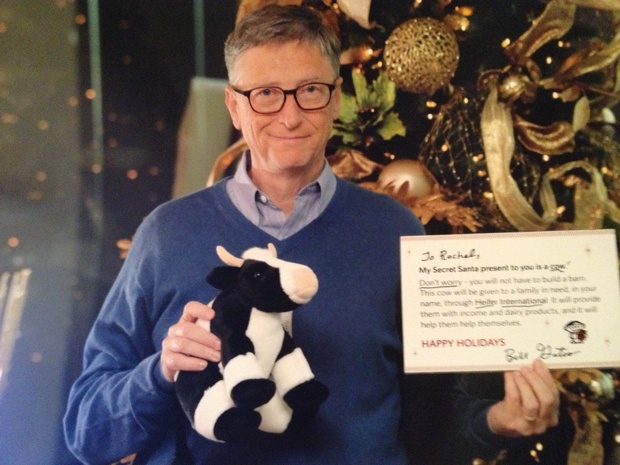 Bill Gates holding his representative tokens of a charity donation made on a redditor's behalf.
A redditor participating in the site's Secret Santa gift exchange won the Santa lottery: Bill Gates himself. User NY1227, whose first name is given as Rachel, posted Wednesday about a handful of gifts she received from the former Microsoft CEO, including a National Geographic travel book addressed to her and a sizable donation in her name to Heifer International, a charity focused on hungry and poverty.
Rachel wrote in the r/redditgifts subreddit about her experience, which began when she received a shipping notification that she was about to get a package weighing 7 pounds. When the package arrived, she found inside a stuffed animal, a book, and two cards.
...
Last modified on
Continue reading