Authors Brent Schlender and Rick Tetzeli visited the Apple Store SoHo in New York on Thursday to read selections from their hotly anticipated biography "Becoming Steve Jobs" and field questions from what quickly became a packed house.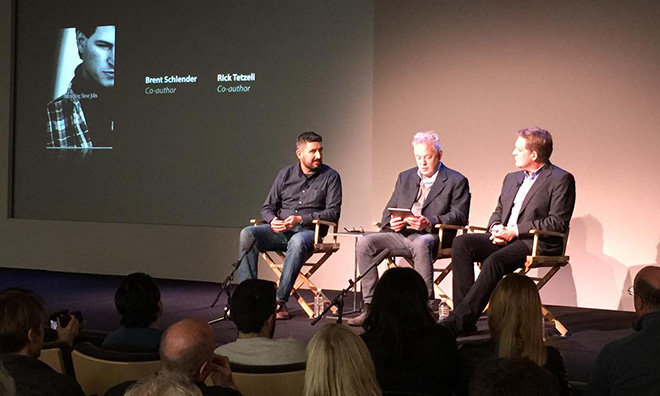 Crown Publishing via Twitter
Schlender and Tetzeli were featured guests of the SoHo Apple Store's meet and greet series that brings in notable authors, filmmakers, musicians and more to talk about their latest projects. Events are free and open to the public, though some presentations with high profile participants require reservations.
Apple's venue completely filled up for today's discussion, which had the authors reading snippets from the book and answering questions from audience members. Some latecomers were left standing in the aisles, according to people who attended.
...
Last modified on
Continue reading