12/6/2017
09:30 AM
The early adopters of artificial intelligence say that it is having a positive effect on their products and processes - as well as their workforces.
Most analysts and business executives believe that in the very near future artificial intelligence (AI) will offer huge advantages to the organizations that successfully adopt this emerging technology. As a result, enterprises are making plans to invest in AI.
IDC has predicted that revenues for cognitive and artificial intelligence systems will total $12.5 billion this year and will increase at a compound annual growth rate (CAGR) of 54.4% through 2020 when the market will exceed $46 billion. Gartner has forecast that "by 2020, AI technologies will be virtually pervasive in almost every new software product and service." And a November 2017 Forrester survey found that 70% of enterprises plant to implement some form of AI over the next twelve months.
However, few organizations are experiencing the benefits of AI today. In fact, when Deloitte set out to survey executives about artificial intelligence, it found that only 17% of the 1,500 senior executives it initially contacted were familiar with the basic concepts of AI and how their companies were using the technology.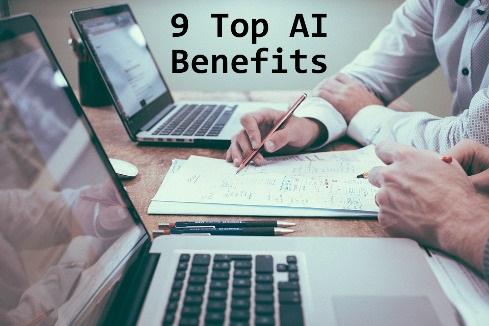 Image: Pixabay
Part of the problem may be that AI has so many potential uses that organizations aren't sure how to get started with the technology.
For those that do get started, though, the benefits can be significant. Among the AI users surveyed by Deloitte, 83% said that their companies had achieved moderate (53%) or substantial (30%) benefits as a result of the technology. And the more AI deployments an organization had, the more likely they were to report substantial benefits.
So what were those benefits?
Deloitte recently published the results of its survey of aggressive AI users in a report titled "Bullish on the Business Value of Cognitive." It revealed that enterprises that have adopted artificial intelligence have experienced nine key benefits, which are highlighted in the following slideshow.
Cynthia Harvey is a freelance writer and editor based in the Detroit area. She has been covering the technology industry for more than fifteen years.
View Full Bio
We welcome your comments on this topic on our social media channels, or [contact us directly] with questions about the site.
Comment  | 
Print  | 
More Insights